today i'm linking up with
simple moments stick for: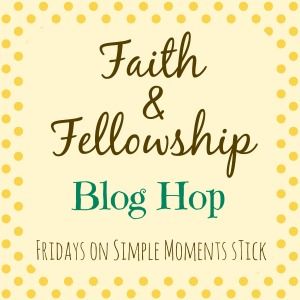 and southern girl blogging community for:
in the small group that i attend, we've been doing a study on spiritual warfare through the book "lord, is it warfare?" by kay arthur. and man, has it been good! i've learned so much and we're only on chapter 6! the book really focuses on learning the attributes of satan so you can defeat his pesky little schemes.
i thought i'd share some of my thoughts and interpretations on the scripture from the chapters that we've read so far. this post will focus on the first part of chapter 3.
chapter three is entitled "lord, satan's roaring- need i fear?"
on the first day we read John 8:44 and it really struck me!
"you belong to your father, the devil, and you want to carry out your father's desires. he was a murderer from the beginning, not holding the truth, for there is no truth in him. when he lies, he speaks his native language, for he is a liar and the father of lies."
when i first read this verse, it shocked me. i wrote "whoa!" beside of the verse in my book. i realized i'd been viewing satan all wrong. he is the liar. he is the one who screws things up, not god. when those pesky thoughts come into mind that stress the heck outta me, those are the lies from satan. that's what the scripture is referring to- satan speaking his native language of lies to us & us believing them. once we realize his
stupid schemes, we can defeat him & his ridiculous lies using the correct defenses.
on day 2, we read 1 peter 5:6-11. there were two verses the stood out to me- each for different reasons.
vs 8 "be of sober spirit, be on the alert. your adversary, the devil, prowls about like a roaring lion, seeking someone to devour."
my first response is: "creeeeeper!!" but, no, really, satan sits around and waits for us to screw up or be in a sticky situation so that he can jump on us and tempt us to sin. he waits for the perfect moment so we will fall for it and he can devour us with his lies.
reading this made me analyze my life and how many times satan has snuck up on me and i've fallen for it. just the other day, heck, just a while ago in my car, i was tempted. he knows our weaknesses and waits for situations to happen so he can devour us. what a jerk!! #sorrynotsorry
vs 10 "and after you have suffered for a little while, the god of all grace, who called you to his eternal glory in christ, will himself protect, confirm, strengthen, and establish you."
this is the story of my life right now. redemption. things have been tough for a while. but i have followed after the lord and he has kept his promises. he has delivered me. now, that's not to say that something awful won't happen tomorrow, but the lord is the one who sustains me and he will restore me. always. he can do the same for you. trust him. shy away from the devil's schemes and god will restore you and your strength, maybe not right away, but he will. i am living proof.
there are so many things that i want to share with you about this chapter, but i won't keep going and going and going. if this is something you are interested in learning more about it, please read this book! i highly recommend it!! you can find it here.
i will finish posting about this chapter on my next spiritual warfare post :) i'm already excited about it!
**all images from google.com**